Support Legends by Shopping at our Affiliates after clicking through the banners below!
Please contact us at legendswarehousepa@gmail.com if you are interested in any of the products below. Thanks!

Nature's Best Protein.
Simply put, egg whites are nature's purest, most complete form of protein. What do we mean by purest? Well, it's a natural protein source to start with, but also, it's caloric makeup is only protein. That's right…no cholesterol, no fat and no carbohydrates*. What do we mean by most complete? Eggs stand head and shoulders above other protein sources because they contain all 9 of the essential amino acids that the human body needs and 3 of 4 non-essential amino acids. You can't find a better protein source in nature!
Versatility, Convenience, Affordability.
Let's face it, eating right is costly. Making smart choices in our food buying is essential to sustainability. MuscleEgg should be a staple ingredient in the fridge of anyone looking to maintain a healthy diet containing good sources of protein. Nothing is more convenient than something you can just pour and drink, and because it tastes amazing straight from the jug, is delicious in smoothies, and can be used in virtually any recipe, there is really no end to how versatile MuscleEgg is.
The convenience of not having to crack your own eggs and clean up the mess afterward would certainly merit a modest increase in cost, not to mention the fact that we certainly take up a lot less room in your fridge! Yet, MuscleEgg is actually cheaper than buying your own eggs! 1 Gallon jug of MuscleEgg contains approximately 168 (14 dozen) eggs! That's around $2..68/dozen for our ORGANIC egg whites! You can't find a dozen organic egg whites that cheap in any grocery store!
The Rogue Way
As history shows us, productive American factories not only produce better quality products, they also provide their workers with a sense of pride and a fair wage. Those employees, in turn, have the ability to purchase more goods within that same ecosystem, bringing orders back into the factories and sustaining the cycle. Stronger businesses. Better products. Happier workforce.
The Rogue mission really is pretty simple when it comes to principles, but it's also not the "easy" way—otherwise, everyone would be doing it. What good thing ever came easy, though? One step in front of the other, we will take the mountain. See you on the other side.
The Company
Since 1993, AdvoCare® has been a world-class nutrition company specializing in health and wellness, weight management, vibrant energy and sports performance. Navigate through this site to learn more about our cutting-edge nutritional supplements as well as the opportunity to earn income by sharing AdvoCare products with others.
The Products
Our products are formulated by an elite Scientific and Medical Advisory Board with over 200 years combined experience in pharmacology, toxicology, nutrition, sports performance and pediatrics. We have a multitude of product endorsers that includes professional athletes, champion amateur athletes, and acclaimed entertainers.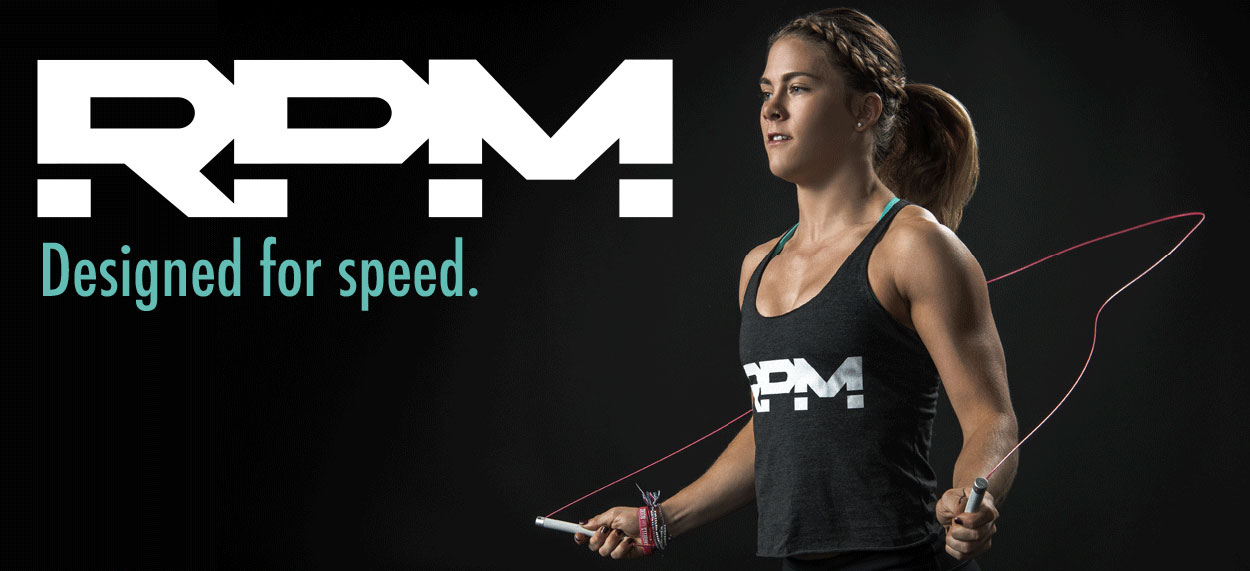 About RPM
Our mission is to inspire movement by creating quality products and apparel, designed to help athletes & adventurers everywhere improve performance and ultimately get more enjoyment out of the activities they love. While we are believers (and practitioners) of many training modalities, RPM began with a plan to reinvent one of the oldest and most proven training tools: the jump rope.
Unlike a barbell or kettlebell, your jump rope is highly personal and therefore one of the few fitness products everyone should own. To perform at your highest level, you need a rope that fits your height, technique, and training style. After a 2008 fitness competition motivated us to scour the market for the best jump rope, we found that there had not been a significant development in the space for decades. So, leaning on our roots in design, engineering, and fitness, we set out to create the most sophisticated jump rope the world had ever seen.
After launching our first speed rope in 2012, RPM quickly became the preferred rope of competitors throughout the sport of CrossFit. Since that time, between setting world records and creating a new platform for personal expression, we have continued to refine our own design, improving it every step of the way. And whether it's our revolutionary jump rope or another game changing product, that will always be the RPM way. Never satisfied. Never finished.
Rehband
We help people maintain or regain their freedom of movement.
With 60 years of know-how, one foot in medical science and one foot on the sports field we know how to enable your full potential. Wherever you push your limits, wherever you strive for greatness, Rehband will be there supporting you, today and tomorrow. We know that you don't settle for anything but the best when it comes to your choices in life.
With Rehband, you never have to be in doubt. Our patented braces and supports are preceded by extensive research and you can expect the highest quality, function and design from all our products. That is why Rehband is a trusted and loved brand by athletes at all levels, from most sports, in more than 60 countries worldwide. We will never stop our work to earn your trust. That's is why we have a dedicated RD team, textile engineers, a fully owned production chain with European factories and a continuous development together with some of the world's top athletes.
About Reebok
Through tough fitness, we will push each other to honor the body we've been given, because we have only one body to honor. We will endure sweat, tears and even a bit of blood. We will flip tires, sprint hills, and do push-ups until we can't do them any longer. Why do we do this? We certainly aren't flipping tires to be better tire flippers. We're doing it to be better, period. Better leaders; better parents; better stronger, more determined humans—capable of anything. We do it to honor our bodies and sharpen our minds—to be more human.